Case Flip 4 Simpsons W Ring – Pink
Gulir gambar untuk memperbesar
Klik untuk membuka tampilan yang diperluas
Eco-Friends combines iconic designs with sustainably-sourced materials to deliver a premium range of eye-catching accessories.Do It Eco and make a statement today – on style and the environment.
It's the whole family
'Whether you're a Homer, Marge, Bart, Lisa, or Maggie fan, The Simpsons Edition 6-piece collection has the whole family covered.Each item is crafted with sustainably-sourced materials for a premium accessory that also protects our one shared planet.
The Simpsons EditionCrafted with the environment in mind
We're working hard to reduce our carbon footprint and deliver a cleaner, sustainable future.Maggie Simpson Cover is manufactured using a minimum of 50%". PCM used is certified by UL.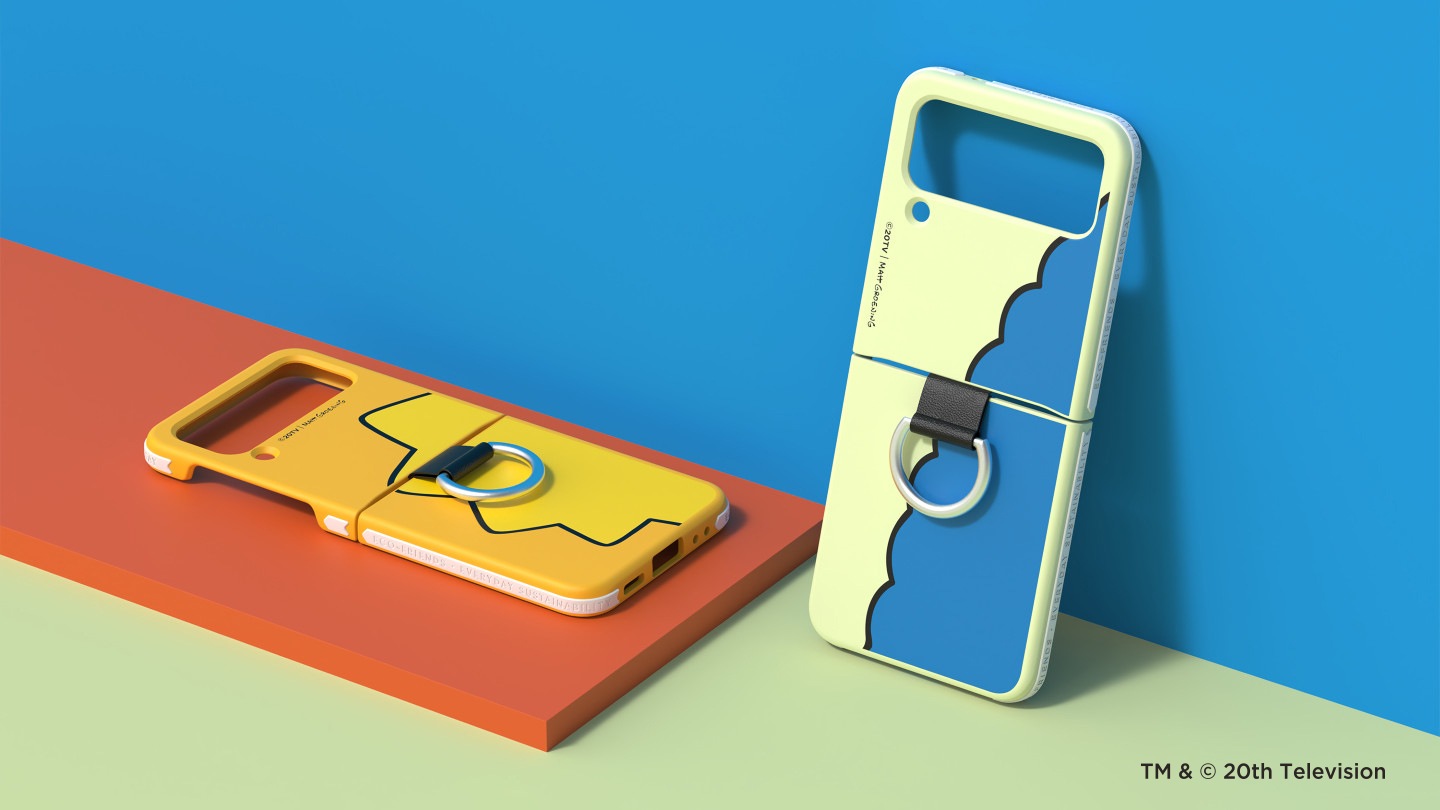 More reliable "Ring Grip"
Keep your Galaxy Z Flip4 slim, and add your style with more reliable design. The "ring grip" makes it safer when you are texting or sharing files
"The Simpsons Edition" in your hand
Express what you like with this Galaxy Z Flip4 cover, which includes colors and graphic elements from The Simpsons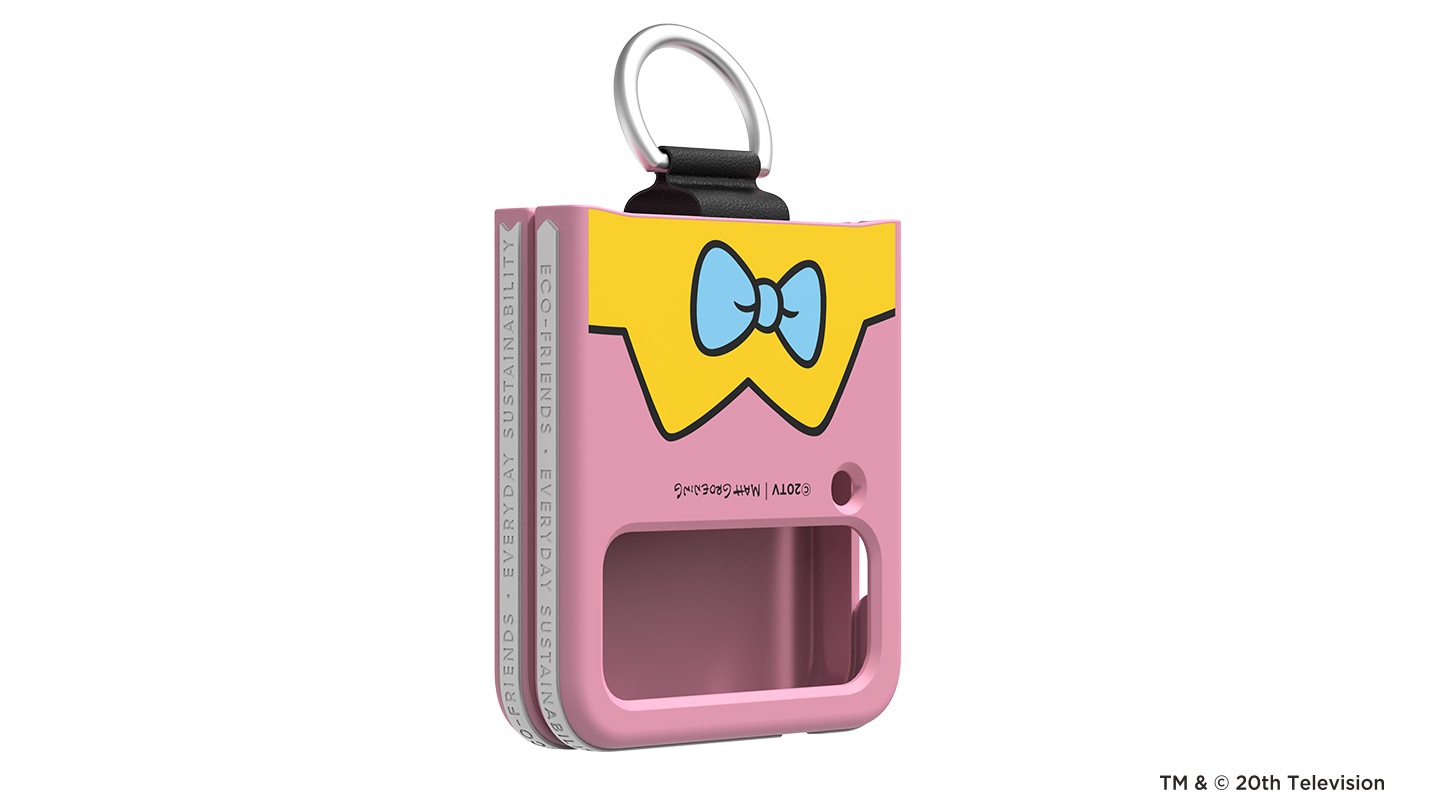 *The image may differ from the actual item. Galaxy Z Flip4 is not included. *The Galaxy Theme Installation Guide includes instructions on how to install Galaxy Theme*The theme is supported by Galaxy Z Flip4 only.*The theme is available until December 31, 2024. The service will not be available from January 1.
You can enjoy special content with AOD screen, icon, and home screen.
Informasi Tambahan
Warna

Pink

Type

Lisa Simpson Cover with Ring for Galaxy Z Flip4
Lisa Simpson Cover with Ring for Galaxy Z Flip4